Health Services Provided By the Nurse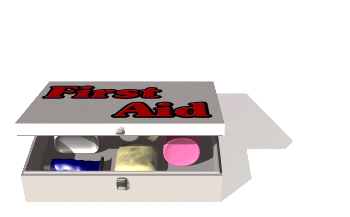 The school nurse provides the following services: (1) first aid for injuries and illnesses occurring at school; (2) education services; (3) student screening services; (4) update on student medical records; (5) service to special needs students; and (6) administration of medication.
If possible, please ask the doctor for a home schedule for medication. Students must leave the classroom for medication, which can interfere with their learning process. Read and retain the information on giving medication. We must follow these state guidelines.
Also, the nurse needs to be advised if your child has a specific health/medical condition which may need special attention at school, such as food allergies, heart condition, asthma, etc.
The school will call you or your designate as soon as it is determined your child needs home care or additional medical care. Students who are unable to return to their regular class need to be picked up as quickly as possible. Space is limited in the nurse's office and other students may become exposed to communicable disease.
Students who are ill need to remain home. Sometimes it is very difficult to make a correct judgment. Please call the nurse for assistance, if you desire. BISD policy on fever states that a child is excluded from school with 100 or greater fever. Children must be free of fever, diarrhea and/or vomiting for 24 hours before returning to school.

Should your child experience a life-threatening allergic reaction while at school, the following protocol will be followed: administration of chewable Benedryl followed by an injection of Epinephrine if indicated by difficulty breathing and life-threatening symptoms. Please note that you, as well as 911, will be called if the above treatment is indicated.
The following preparations may be available for use in the nurse's office. Unless a parent specifically states such preparations are not to be used on his child, they will be administered, if available, judiciously and appropriately:
Hydrogen Peroxide
Alcohol
Calamine
Saline solution
Blistex
Triple antibiotic ointment
Anbesol
Solarcaine / Americaine
First Aid cream
Glucogel
Visine
I hope you and your child have a happy, healthy year.